We run an open house policy and welcome owners, friends, family and general racing supporters at all times. Please just give us a call and let us know you're coming so we can ensure there are biscuits in the tin and the kettle is boiled!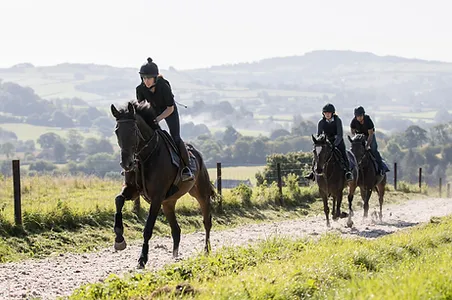 We have a number of different surfaces and distances for galloping including; 4.5f all-weather carpet hill gallop and many acres of stunning farmland to use for galloping on the grass.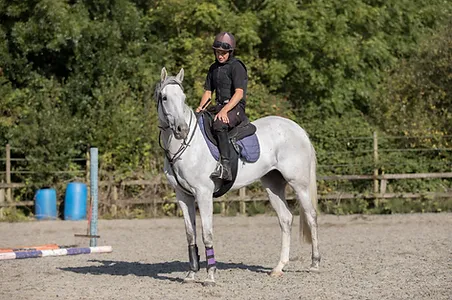 Our outdoor arena is a vital part of our training system and has proved very useful when backing young horses and coaching staff. Most of the horses do some flatwork and loose schooling on a weekly basis.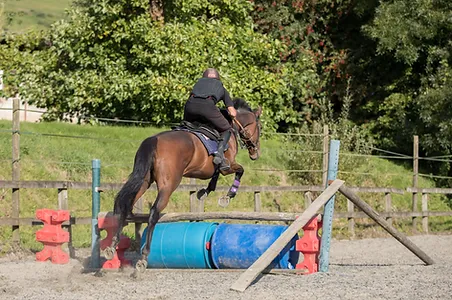 Alongside our hurdles and fences, we regularly jump in the school ensuring that all horses relax and enjoy their jumping, without seeing it as a big event. Regular jump work is a key part of the training.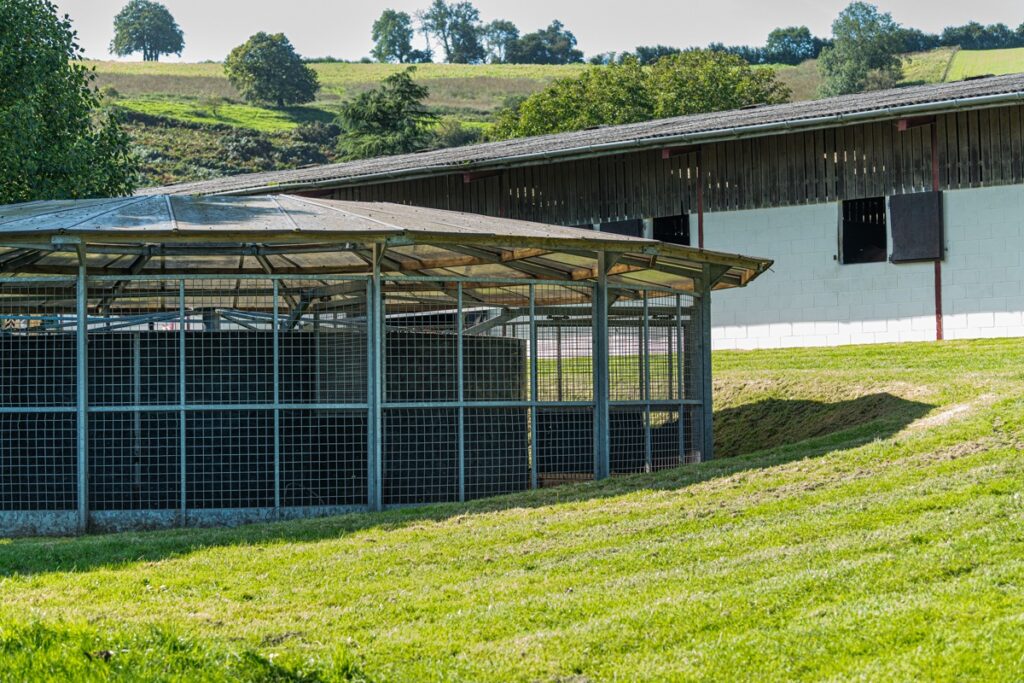 Most horses use the walker on a daily basis as an addition, not a substitute to ridden work. It is useful for warming up and cooling down the horses before and after work.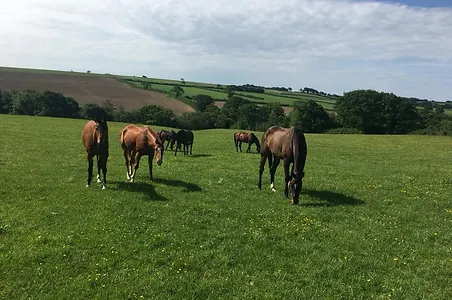 We have plenty of turnout available to ensure horses have variety and are healthier both mentally and physically.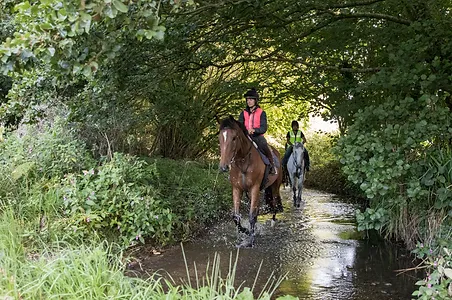 We have lovely village lanes and a local stream to ride through for easy days hacking, which is great for the horses the day after racing.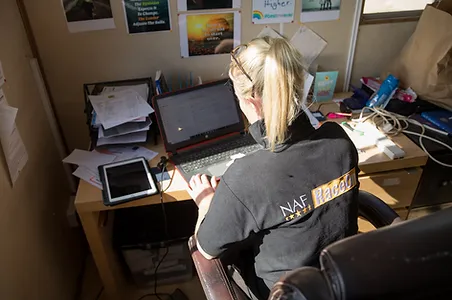 We have an office on-site which ensures Kayley can mix the administration work required to keep the yard running smoothly whilst watching the horses closely.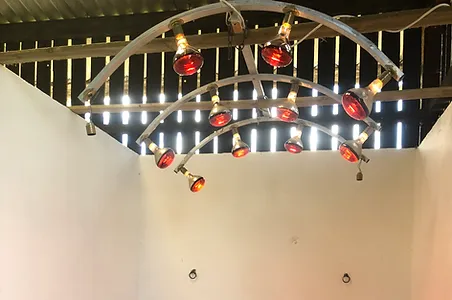 We have a solarium which is great for relaxing muscles and for the colder months to keep coats shiny. We use it for grooming in and drying them off after a good bath.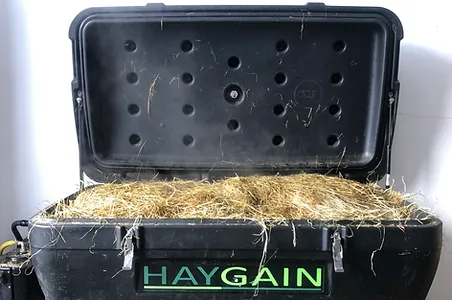 We have a Haygain to steam our hay. It is the only scientifically proven way to purify hay and reduce the health threat from respirable dust, mould spores and pathogens.
Contact us to come
and see the horses!